Why So Many People Choose Invisalign
Posted by ARDEN DENTAL CARE on Mar 22 2017, 11:37 AM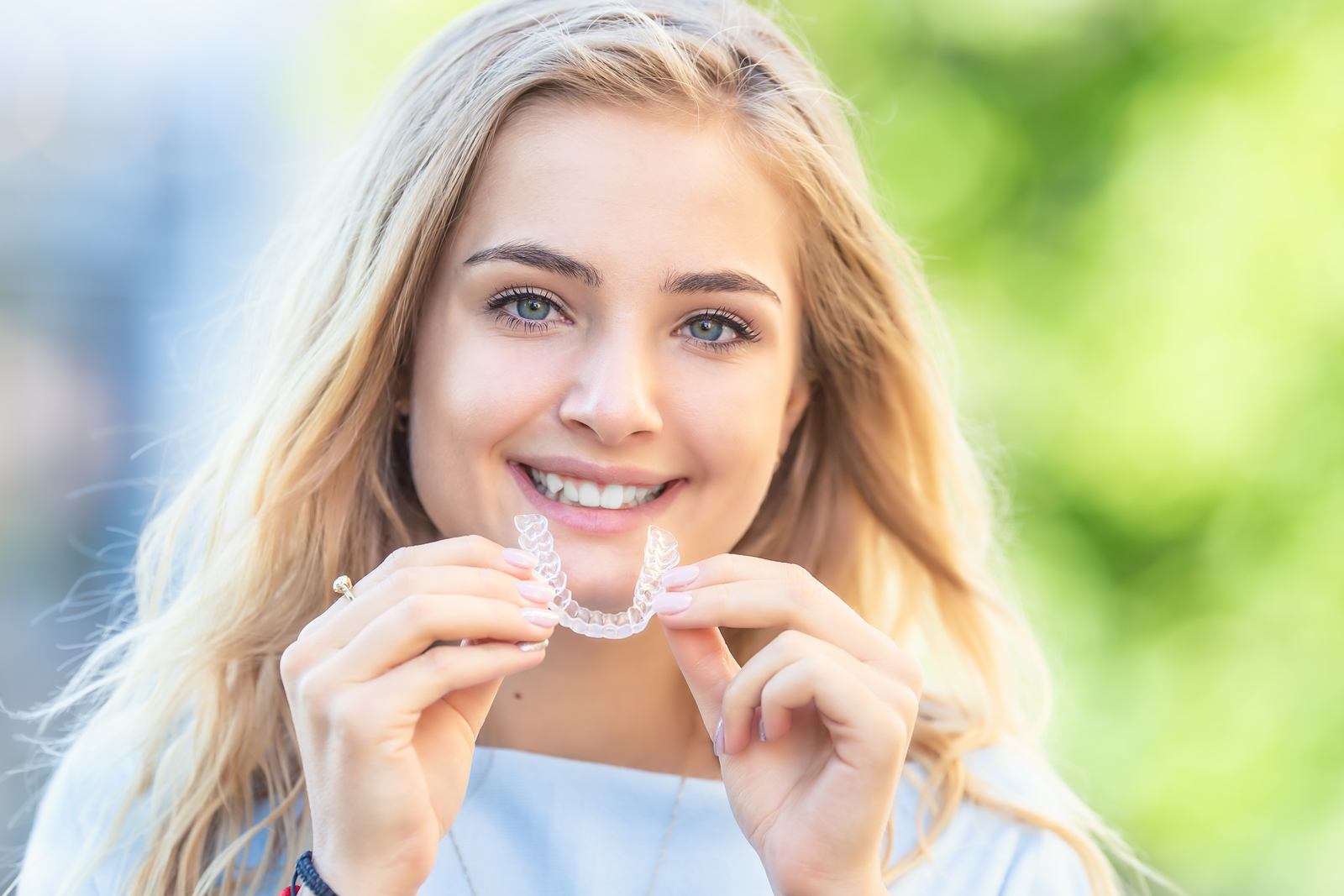 For people of all ages, Invisalign is a better and more convenient alternative to metal braces. It is an orthodontic aligner constructed of clear plastic that resembles a sports mouthguard. 
These are solid plastic trays that are powerful enough to move your teeth into their proper orthodontic placements. Because Invisalign is transparent, it is difficult to determine if someone is wearing it. Arden Dental Care in Sacramento, California, has skilled dentists that can treat patients with Invisalign.
What Dental Conditions Can Invisalign Aligners Treat?
Crooked teeth
Overbites, underbites, and crossbites
Excessive tooth gaps
Open Bite
Teeth that are overlapping or poorly positioned
Crowded teeth
Benefits of Invisalign
They are practically undetectable and less conspicuous because they are constructed of clear plastic. And they do not affect the wearer's smile's appearance.
Invisalign aligners produce more accurate and faster results than metal braces.
Invisalign aligners can be removed by the wearer when eating, cleaning, flossing, and so on. As a result, the wearer's oral hygiene remains unaffected. In addition, unlike metal braces, you can eat whatever you want because the aligners can be removed while dining.
Because Invisalign aligners contain no metal parts, the wearer is not bothered.
After conventional braces are removed, Invisalign aligners can be used to prevent relapse tooth movement.
Procedure of Invisalign
During your first appointment, your dentist will inspect your teeth and discuss your aesthetic dental needs with you. We will assess your dental health and evaluate if the treatment is right for you. 
Following that, the dentist will take photographs, X-rays, and scans to produce an exact model of your teeth and mouth. These scans and pictures are then transmitted to the laboratory, where your personalized Invisalign trays will be made.
When the aligners are finished, your dentist will set them on your teeth and check to see if they fit properly. Once verified, we will send you all of the necessary how-to-use instructions, follow-up consultation information, the number of hours you should wear it, and care and maintenance instructions. We will also answer any questions you may have.
You will then need to visit your dentist once every few weeks for a new set of aligners and follow-up consultations. You will notice a significant difference in your smile after a few months.
Schedule an appointment with Dr. Talluri at Arden Dental Care in Sacramento, California to get your oral care problems resolved. To contact us, call (916) 481-2001 or visit at 1832 Avondale Ave Ste 1, Sacramento, CA 95825.