Why People Choose Invisalign Over Regular Braces
Posted by ARDEN DENTAL CARE on Jun 4 2018, 10:47 AM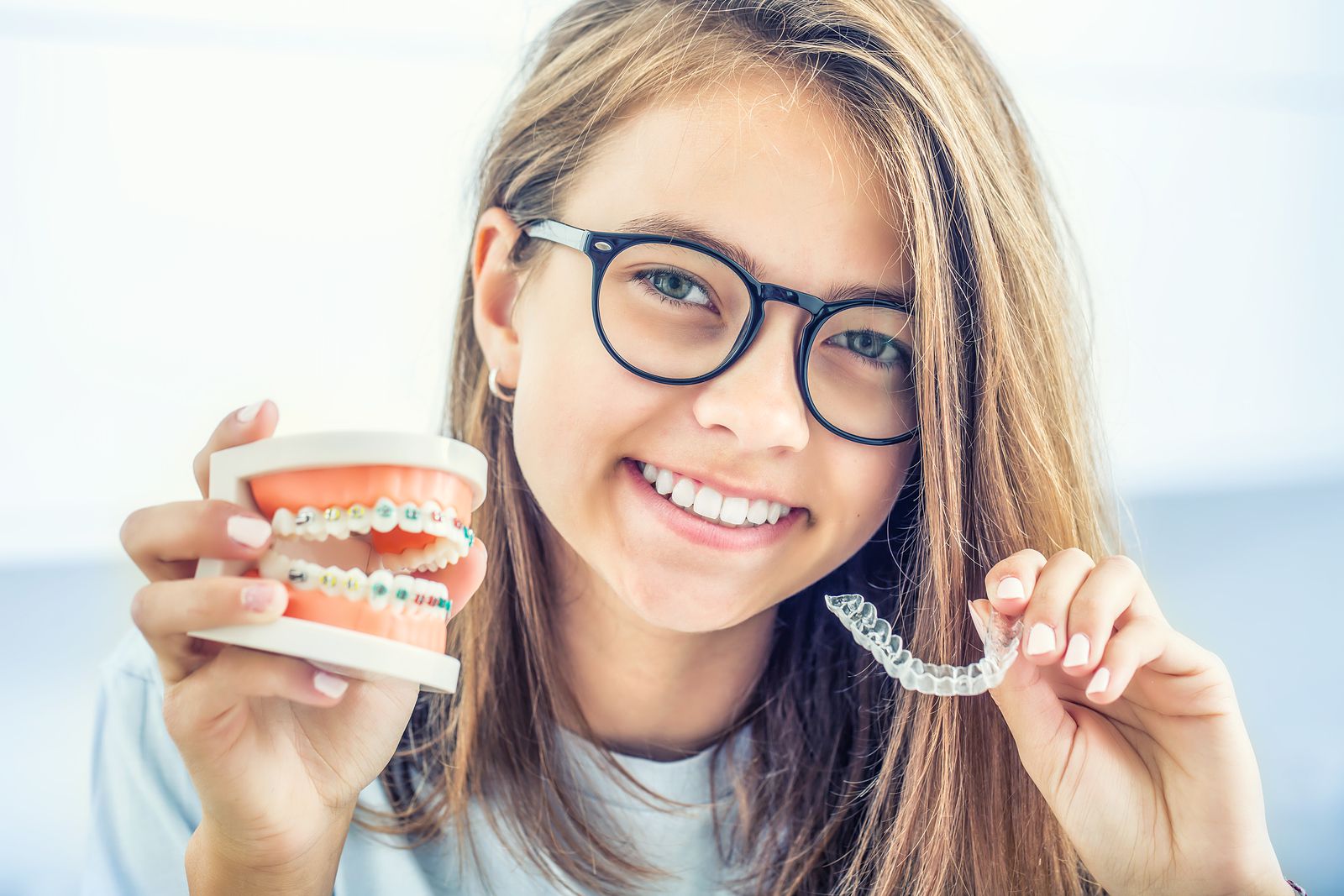 Have you wanted to have straighter teeth, but haven't yet taken the plunge? Has the thought of wearing braces with all of the wires and brackets been holding you back from getting the straight teeth you desire? You're not alone. It's reasons such as these that make many people steer clear of trying to correct their smile. However, studies show that those who have a straighter, whiter smile tend to make a more favorable first impression than those who don't.
Now, Invisalign services are available to those who want to achieve their dream smile without the years of brace face. With over 5 million people that have used Invisalign, this orthodontic alternative has been one of America's favorite for a straighter smile.
People choose Invisalign over regular braces because:
Appearance – Because Invisalign is an invisible braces system that uses clear, plastic trays that fit snugly against your teeth it does not use clunky looking wires and brackets. This means you can continue to smile with confidence, without having to worry about the appearance of your braces.
Convenience– Invisalign aligner trays are removable, which makes them highly convenient. If you have a social occasion that you'd rather have them out for, it's just as simple as popping out your aligner trays, attending your event, and then putting them back in again when you're done.
Hygiene – Traditional braces come with a lot of rules about what you can and cannot eat, as well as very specific hygiene instructions. Invisalign, however, allows you to keep maintaining your teeth as you always have because cleaning is as simple as taking out your aligner trays and putting them back in again. This helps your teeth stay healthier and happier.
Time – Invisalign routinely has treatment times much shorter than traditional braces, which means you can get back to life as normal quicker.
Cost – The cost of Invisalign Teen is equivalent to traditional braces. And thanks to flexible payment plans, correcting alignment issues doesn't have to put stress on the family budget.
Safety – Since the aligners are made of plastic and don't use any brackets or wires, there is no risk of the inside of the mouth becoming cut or irritated.
We believe strongly in the benefits of Invisalign braces over traditional braces. Many of our patients came to us worried about getting braces but left with a huge feeling of relief when they learned about this easy, invisible, pain-free alternative.