Wedding Day Smile Makeovers at Arden Dental Care
Posted by ARDEN DENTAL CARE on Jan 18 2019, 11:26 PM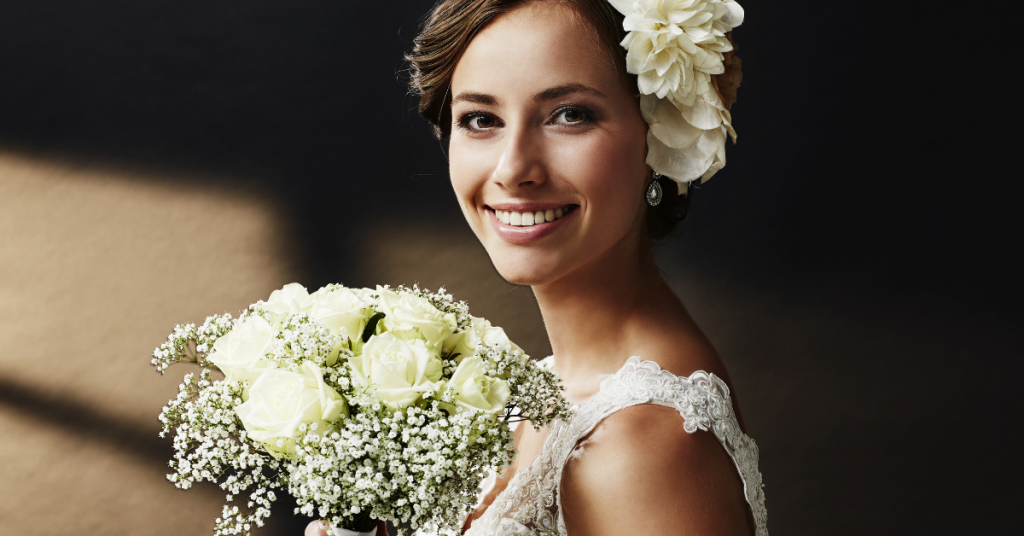 Anyone who has gotten married knows that wedding photos are the most important and memorable part of a wedding day. Whether you're the bride, the groom or a guest attending your friend's wedding, you will want to appear at your best in the wedding photos. For this, you will buy the fanciest dresses and wear the finest makeup you can get.
But one thing you should not overlook is your smile! This is because your smile is the first thing that people observe, and you don't want to shy away from smiling for your photo just because you're afraid of showing your teeth!
If your wedding day is approaching and you're stressed about your teeth and smile, then there is no need to worry! A wedding day smile makeover will give you the smile you have always dreamed of and will allow you to pose for the best photo of your life.
What is a wedding day smile makeover?
A wedding day smile makeover involves a set of different cosmetic procedures that are aimed at improving the smile and restoring cosmetic teeth defects. Whatever your dental problems are, the wedding day smile makeover will give you the best smile you have ever had!
How a wedding day smile makeover can help me?
A wedding day smile makeover consists of, but is not limited to the following cosmetic dental procedures:
Teeth Whitening– No one wants to show their coffee, tea or tobacco stains in their wedding photos. A professional teeth whitening procedure before your big day will make sure that you have a set of pearly white and sparkling teeth when you pose for the wedding photo. Teeth whitening involves the use of a very safe bleaching agent that penetrates beneath the tooth enamel and chemically dissolves all the stains, thereby giving you the beautiful smile you deserve.
Porcelain Veneers – Veneers are thin shells made of porcelain that are attached to the front surface of the teeth that become visible when you smile. They are used for hiding permanent teeth stains, and cosmetic reshaping of crooked and de-shaped teeth. They are also an excellent option for cosmetic restoration of excessive teeth gaps. The best thing about veneers is that you can get them in just two visits. If you still have a few days left in your wedding, then you can get a smile makeover with veneers.
Bonding– If you have minor chips or cracks on your teeth that are affecting your smile, then cosmetic bonding can help you get your smile back. Bonding is a cosmetic procedure in which tooth-colored filling material is directly applied to the teeth to restore the shape and aesthetics.
Porcelain Crowns – Porcelain crowns are used in cases where a tooth is so badly damaged that a filling may not be suitable to restore its structure and strength. They are also used for masking permanent teeth stains which cannot be removed through professional teeth whitening. Porcelain crowns provide excellent aesthetics owing to their ability to exactly the color and shade of the adjacent teeth.
Invisalign Clear Aligners– are you worried about your crooked and misaligned teeth? Don't worry, Invisalign clear aligners can help you get a perfectly aligned set of teeth before your big day! These aligners are made from a transparent plastic material which makes them completely invisible when you wear them. Although treatment with Invisalign usually takes about 9 months to complete, Invisalign aligners are removable and you can easily remove them while you're posing for the most important photo of your life!
Dental Implants– if you have missing teeth and you're afraid that they will ruin your wedding day, then cosmetic dentistry offers the perfect solution; dental implant-supported prostheses. Dental implants are metallic screw-shaped fixtures that are inserted into the jaw bone and they are used for replacing missing natural teeth. Once the implants have been inserted, aesthetically pleasing prostheses can be attached to the implants which not only serve for a lifetime, but they also restore the facial esthetics and smile. What's even better is that you can get a complete smile makeover with dental implants in a single day! Visit your cosmetic dentist today to discuss the possibility of getting the smile of your dreams with dental implants before your big day.
Who can Benefit from a Wedding Day Smile Makeover?
You can benefit from a wedding day smile makeover if you are the bride, the groom, friends, and family. This cosmetic treatment is also for you if you're one of the guests and you want to look at your best! A wedding day smile makeover can help you get rid of the following problems:
Discolored/ stained teeth
Chipped, crooked or fractured teeth
Excessive gaps between teeth (diastema)
Misaligned teeth
Excessively long or short gums
If you're just not happy with your smile and you need a complete makeover
You want to look perfect for your partner on your wedding day!
When is the best time to benefit from a wedding day smile makeover?
Although same-day smile makeovers are possible, as a general rule the more time you give your dentist for cosmetic treatment, the better aesthetic improvements you will observe. Therefore, you should contact your cosmetic dentist as soon as you're engaged or when your wedding date has been confirmed. This will give ample time to your cosmetic dentist for making all the necessary cosmetic improvements to your smile.
Every bride or groom wants their wedding photos to preserve the most cherished and beautiful moments of their life. So, don't let your teeth ruin your big day photograph. Contact Arden Dental Care to discuss the possibility of a complete smile makeover and dazzle your partner with your brand-new and charming smile on the wedding night!