Use it or Lose it: Your End-Of-The-Year Dental Benefits
Posted by ARDEN DENTAL CARE on Oct 23 2020, 01:53 AM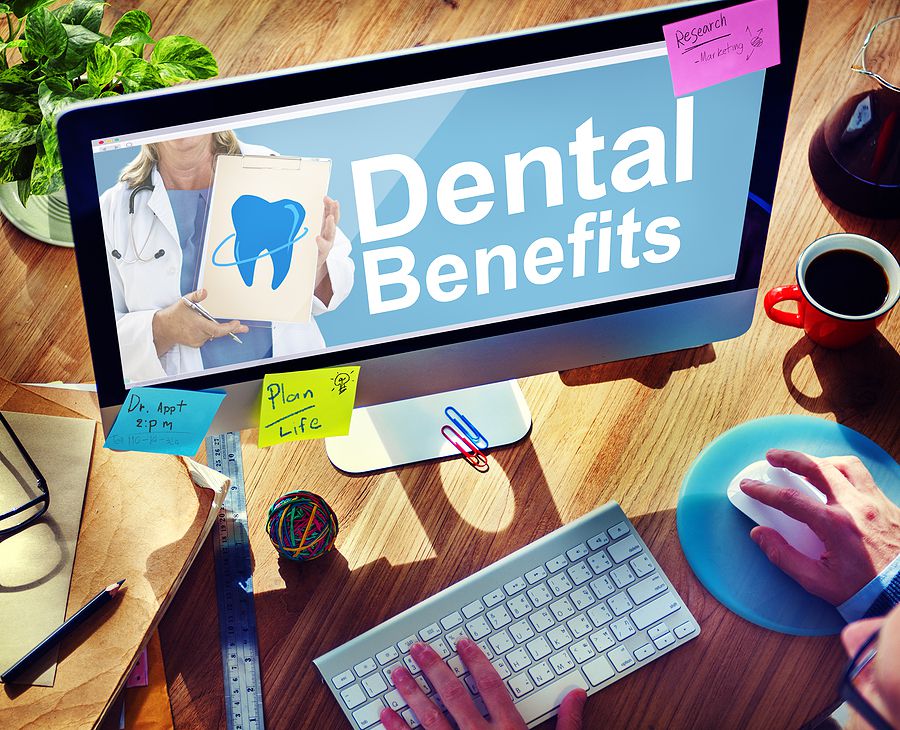 A majority of dental insurance plans and Flexible Spending Accounts (FSAs) have an end-of-the-year deadline, so it is advisable to make the most of your plan before the end of the year. If you do not use up the yearly maximum, all the money you have been saving up for your dental treatments in your FSA, or the premiums you have paid towards your dental insurance plan, will go to waste.
As per a report by the National Association of Dental Plans, only a mere 2.8% of people with PPO dental plan participants have reached or exceeded their yearly maximum - which means the remaining 97.2% have spent much lesser than the yearly maximum.
Reasons Why You Should Use Your End-of-the-Year Dental Benefits
There is more than one reason why you should take full advantage of the remaining coverage amount of your dental insurance. Here are three main reasons why:
Make Use of your Yearly Maximum
Dental insurance plans are available for several coverage amounts. The average coverage amount varies from $1,000 to $1,500 - which, most often, gets renewed on the first of January every year. Check when your insurance plan will get renewed and make use of your remaining coverage amount right away.
Ensure the Premiums Paid are Justified
Whether you are paying monthly premiums towards your dental insurance or have pre-tax payroll contributions to your FSA, it only makes sense to cash in on the benefits within the coverage period. If you do not, the coverage amount will not roll over to the following year, and you will have wasted your contributions.
Avoid Paying More Later
Most dental facilities review their pricing to determine whether a fee increase is required. There could be an increase in the fee due to several reasons, such as an increase in the cost of equipment or other facility expenses. In order to avoid paying higher for the same treatments, it is best to seek consultation within the year.
Tips to Make the Most of Your Dental Plan
If you have not used up a significant part of your dental plan coverage, here are a few tips that could come in handy when opting for the next dental plan:
Plan Your Coverage
Analyze your dental expenditure for a year so that you can get optimum coverage and don't have to waste coverage unnecessarily.
Check the Fineprint
When you get dental coverage, check the list of covered procedures to better understand which dental treatments would be covered and details regarding the deductible or co-pay. Also, some plans have a 2-month grace period, so you may have extra time to take advantage of the benefits. Also, a handful of insurance plans allow you to carry over, say, $500 to the renewed plan. Check all these details before you get a dental plan.
Fix Appointments for an Overlap Benefit
In case you need a complex dental treatment that is sure to exceed the coverage amount, now would be the best time to plan the treatment. Plan the appointments with your doctor in such a way that a part of the treatment is done before the dental plan deadline and the rest when the plan gets renewed. This way, you can benefit from the current and next coverage.
Besides the fact that your dental plan may expire within your yearly maximum, it is crucial to visit the dentist for oral health reasons. Dental problems, if left untreated, will only worsen and cause pain. So, book half-yearly check-ups and enjoy dental benefits for all covered procedures.
Please call us at (916) 481-2001 or schedule an online consultation with our team of dental experts, and we can help you further.