Placing Dental Implants
Posted by ARDEN DENTAL CARE on Sep 21 2020, 07:06 AM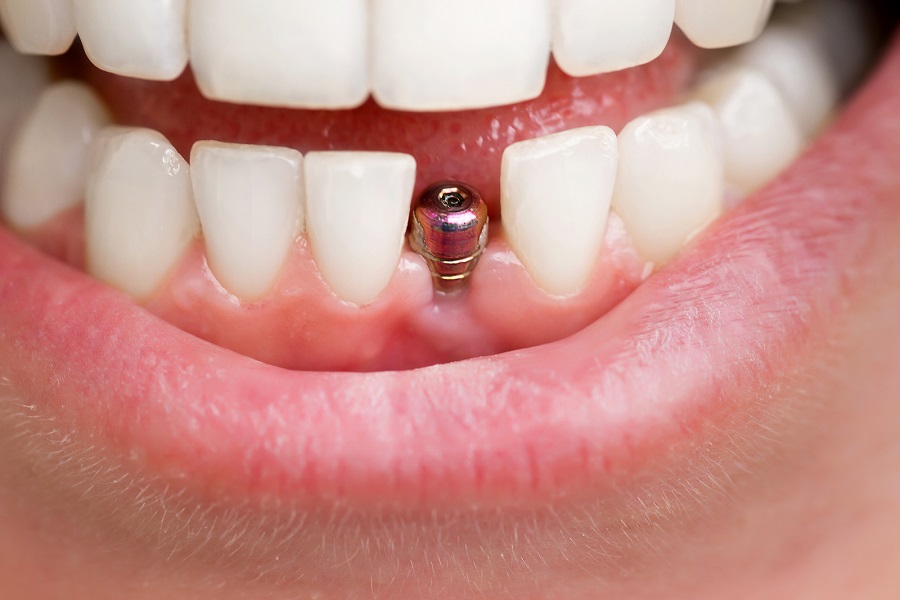 If you are missing one or more of your natural teeth, dental implants designed to look, feel, and function like real teeth may be your best option.
The implant is constructed of titanium and fuses with your jawbone, providing unbeatable stability to the replacement tooth.
What to Expect During a Dental Implant Procedure?
Our dentist will recommend the optimal procedure for implant placement after assessing your oral health and requirements. In some situations, the implant and the crown can be placed on the same day. In other situations where the patient requires multiple implants, the placement surgery may be performed in a series of sessions.
The Dental Implant Procedure
The patient's jaw will be numbed using local anesthetic or IV sedation during the first stage of the implant placement procedure to prevent any pain or discomfort. 
To insert the tooth root implant into the jawbone in the gap left by the lost tooth, an incision is made in the patient's gums. After the implant has been placed, the dentist seals the gums over it to keep it protected.
Patients typically return in a few weeks for the second stage of the treatment. This allows the implant to fuse with the jawbone in a process known as osseointegration. 
The dentist will take impressions of your teeth and manufacture a customized replacement tooth, known as a crown, once the gums have healed. After that, the crown is secured to the substructure or abutment.
Recovery After the Dental Implant Procedure
You will feel sleepy or drowsy after the anesthesia so makes sure someone is available to drive you home following the surgery. 
Patients may experience swelling, edema, slight bleeding, and soreness after the implants are placed. They are recommended to eat soft foods for a few days after the procedure. The dentist will also recommend over-the-counter pain relievers like ibuprofen to relieve any soreness.
For high-quality dental implants in Sacramento, California, schedule an appointment with Dr. Talluri at Arden Dental Care. You can reach us at (916) 481-2001 or visit us at 1832 Avondale Ave Ste 1, Sacramento, CA 95825.