The Best Way to Take Care of Your Teeth During Travel Time
Posted by ARDEN DENTAL CARE on Nov 29 2020, 10:58 PM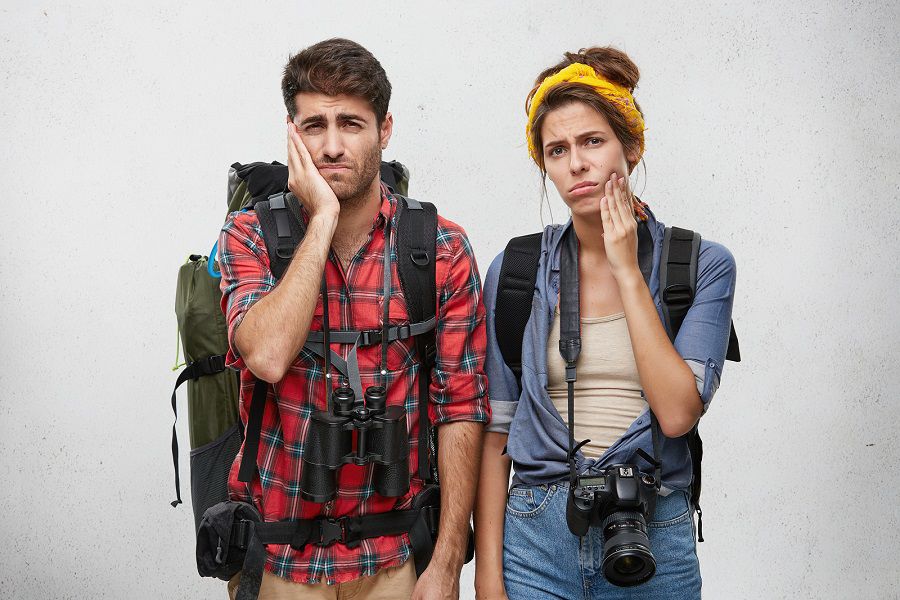 Who doesn't love traveling? In every day's hustle-bustle of life where people are packed with a tight schedule, one deserves some time out of their work life. And going on a trip with family and friends can be a great stress buster. 
But traveling does not necessarily have to keep you away from essential things like maintaining good oral hygiene. The intake of food changes while traveling, leaving a potential effect on your oral health. So, it is important to take care of your oral health. 
Let us discuss some tips beneficial in-terms of maintaining good oral health during travel.
Keep Your Toothbrush Clean
When you travel and change places or hotels, your toothbrush gets exposed to all sorts of bacteria and germs. Therefore, always carry a clean toothbrush container. Make sure to keep It at a place which has good ventilation. This will help dry the toothbrush and reduce the growth of bacteria. Repeat this whenever you change your hotel. 
Carry a Dental Kit
Keeping a dedicated traveling kit that contains all the essential equipment like mouthwash, floss, paste, etc., can be helpful as you will be away from the "being lazy" zone where you skip brushing and taking care of your teeth. This ensures that you take care of the teeth every day and keep yourself away from cavities, etc. 
Stick to the Routine 
No matter how super busy you are, rule number one is that you always follow the dental routine, which helps you keep the momentum of oral health. If you skip the regular dental routine, then the chances are you might even skip it when you return home after the vacation. Thus, it is very important to keep the momentum going.
Gum is the Savior 
Even if you tried your level best to keep up with the routine but couldn't make it for some reason then, chewing the gum can be the ultimate savior as it helps neutralize acids. This will reduce the chances of the cavity and increases the flow of saliva, which helps in washing out the remaining debris. Hence keeps the mouth clean. 
Dental Visit 
It is always a good option to visit your dentist before going on vacation, so that of all the reasons, your teeth shouldn't be the one spoiling the trip. 
At Arden Dental Care, we conduct a complete check-up of your oral health and also guide you with the necessary instructions to be followed during the trip. 
Please call us at (916) 481-2001 or schedule an online consultation with our team of dental experts, and we can help you further.