No More Dental Anxiety with Sedation Dentistry
Posted by ARDEN DENTAL CARE on Dec 15 2020, 12:06 AM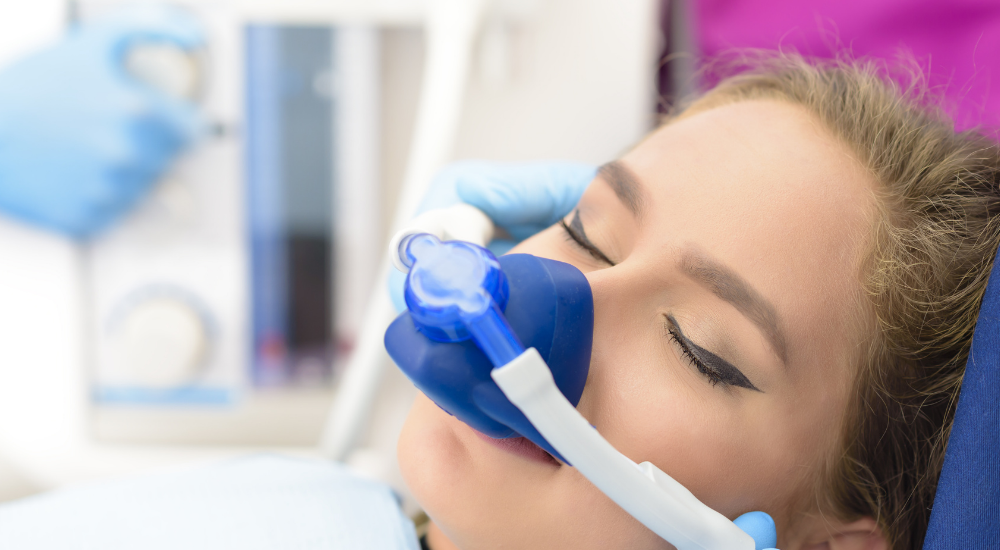 Do you always get scared when you think of a dental appointment? Then you should know that you are not alone. Around 36% of Americans have some form of dental anxiety.
At Arden Dental Care in Sacramento, California, we use sedation dentistry to manage your fears and anxiety and help you see your dental appointments as positive experiences. Keep reading to learn more about the benefits of sedation dentistry.
What Is Sedation Dentistry?
Sedation dentistry focuses on helping patients overcome dental anxiety, fear, and phobia. It uses specific medication and methods to alleviate any stress you may feel during your dental appointments. 
Sedation dentistry is used when the patient experiences dental anxiety or fear, requires multiple procedures to be performed simultaneously or to undergo oral surgery.  
Types of Sedation Dentistry
The types of sedation we use at Arden Dental Care to ensure your comfort include:
Nitrous Oxide
Nitrous oxide, also known as laughing gas, is one of the most popular types of sedation. You will inhale this gas through a face mask. After two minutes, you might feel completely relaxed. After the mask is removed, the body takes 3 to 5 minutes to get back to normal.
IV Sedation
IV sedation is injected directly into your bloodstream. If this type of sedation is used, you will either be completely asleep throughout the procedure or only partially awake, enough to respond to the requests of the dentist.
Oral Sedation
This type of sedation uses anti-anxiety medication to reduce the fear and anxiety associated with dental appointments. The medication is usually administered one day in advance and right before your dental appointment. 
Sedation is commonly used in dentistry and is safe. However, you should always inform your dentist of your medical history and allergies to avoid any potential complications. With sedation dentistry, you can overcome your anxieties about getting dental treatment and have a healthy and bright smile. 
At Arden Dental Care, Dr. Talluri offers advanced sedation options. For more details or to schedule an appointment, call us at (916) 481-2001 or visit our website. We are located at 1832 Avondale Ave Ste 1, Sacramento, CA 95825.