Why is Invisalign the Best Orthodontic Treatment Option?
Posted by ARDEN DENTAL CARE on Feb 24 2022, 07:06 AM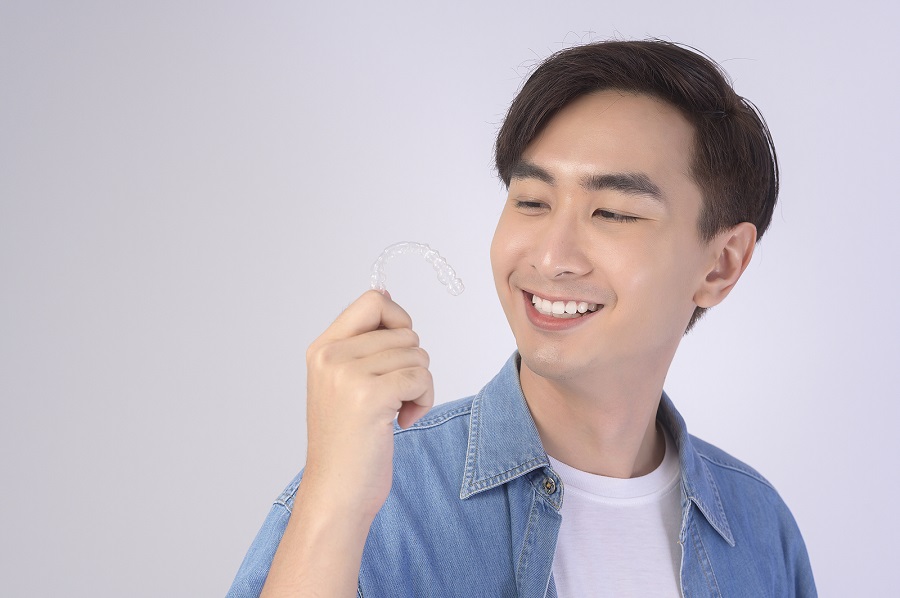 Invisalign aligners are made out of clear plastic, making them virtually invisible to onlookers. Unlike metal braces, these aligners are removable, allowing you to maintain a consistent oral hygiene routine. With traditional braces, it can be difficult to brush and floss around the metal wires and brackets. However, with Invisalign, you can brush and floss your teeth without worrying that food particles will be trapped in your braces.
Here are some factors that make them different:
Invisalign's Removable Aligners
Invisalign's aligners are removable, which makes orthodontic treatment more comfortable and convenient. Patients can remove their aligners to eat their favorite foods, brush and floss their teeth, and perform other important oral hygiene tasks.
Another advantage of Invisalign is that you can remove the aligners for important occasions, such as weddings or job interviews. However, it's important that you wear your aligners for 20 to 22 hours a day for the best results.
Invisalign's Custom Fit
Invisalign's aligners are customized for your unique smile, offering a more comfortable treatment experience than braces. Invisalign aligners are made of smooth BPA-free clear plastic, so you won't have to worry about wires or brackets cutting into your mouth.
Invisalign's Comfort
Every time a patient goes to the dentist, they're usually given a shot in the gums. This shot is to help them manage the pain that comes with getting dental work done. This is different with Invisalign, though. Invisalign aligners are smooth and made of clear plastic. You won't feel any discomfort, and you won't experience any pain. Invisalign is also removable, which is a big reason why it's so comfortable. You can take Invisalign out when you eat when you brush and floss, and when you sleep at night.
Invisalign's Convenience
Convenience is one of the biggest advantages of Invisalign. Invisalign aligners are removable, so you don't have to worry about having brackets and wires in your mouth. Plus, treatment time is much shorter than traditional braces. On average, Invisalign treatment takes only about 12 months, compared to an average of 24 months for braces. This may vary according to the severity of the cases.
Invisalign's Minimal Interference to Daily Life
Invisalign treatment allows patients to eat their favorite foods without restriction. With Invisalign, patients can eat apples and corn on the cob without fear of damaging their braces. Invisalign aligners are also removable, allowing patients to brush and floss their teeth as normal.
Please schedule an appointment online or call the Dentist in Sacramento, CA, at (916) 481-2001 to have a consultation with Dr. Talluri. We also serve areas including Sacramento 94203, Carmichael 95608, Arden-Arcade 95825, North Highlands 95660, and Citrus Heights 95621.