Give the Gift of a Whiter Smile This Valentine's Day
Posted by ARDEN DENTAL CARE on Feb 3 2023, 09:17 AM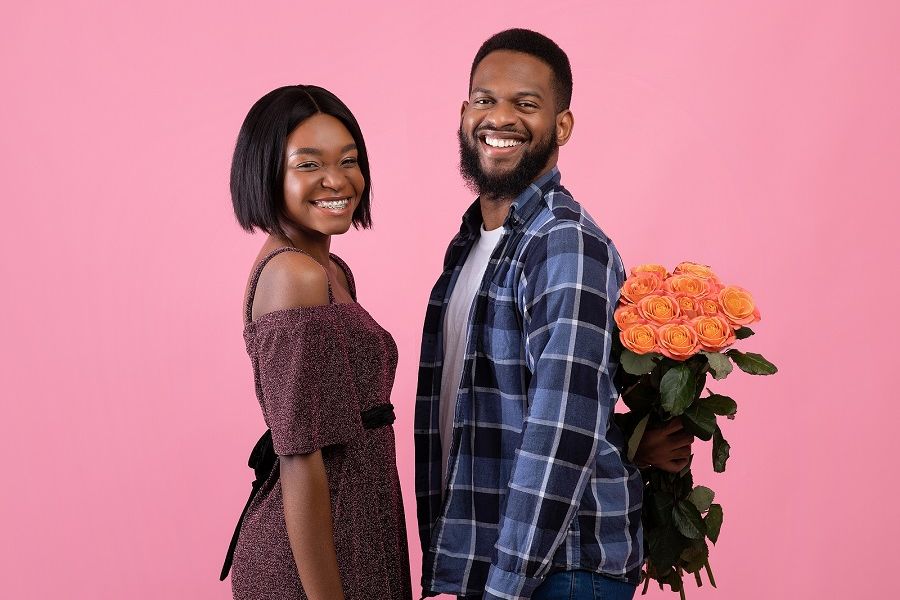 Love is in the air, and love is all around. Valentine's Day is the perfect day to make your loved one feel special and loved. There are many ways in which you can make this Valentine's Day a memorable one. Wearing a white smile on Valentine's Day shows your significant other how much you care. A bright, white smile also makes you appear younger and healthy. Teeth whitening is a quick, non-invasive way to brighten your smile.
What Is Teeth Whitening?
Teeth whitening is a way to lighten the color of your teeth. The process involves the application of a bleaching agent to the surface of your teeth, such as hydrogen peroxide or carbamide peroxide. Bleaching agents work to lighten the color of the tooth enamel by penetrating its surface and breaking down the organic molecules that cause stains.
The results of teeth whitening can last for several years as long as you practice good oral hygiene habits and avoid foods and beverages that can stain teeth, like dark berries, coffee, tea, wine, sauces, and tobacco products. If you smoke cigarettes or use other tobacco products, your dentist might recommend quitting prior to having your teeth whitened since smoking and other tobacco use can significantly reduce the longevity of your expected results.
Benefits of Teeth Whitening
One of the best parts of getting your teeth professionally whitened is that you will be able to smile with confidence on Valentine's Day and every day after. You will love how bright and white your smile looks, and you will also enjoy the confidence that comes with knowing you look great! Your friends will be jealous of your bright, beautiful teeth. And, as you continue to practice good oral hygiene when it comes to brushing and flossing, you will enjoy the results of your professional whitening for a long time to come before you have to think about going through another professional whitening procedure again.
Another benefit of teeth whitening is that it can help you feel better about yourself if you are someone who tends to hide your smile around others because you don't like what your teeth look like. Perhaps you are embarrassed by the discoloration or stains that have built up over the years, or maybe you feel self-conscious about the shape of your teeth. Maybe even both make you feel uncomfortable smiling. Teeth whitening can give you that boost in confidence and prevent you from feeling as embarrassed to flash a smile around other people. And that confidence can make you feel happier overall in life.
There are a lot of benefits to having your teeth professionally whitened. One of those benefits is being able to feel confident enough to smile proudly at those you love most this Valentine's Day. It's a great time to show your significant other how much they mean to you by showing them how happy you feel when you spend time with them.
Please schedule an appointment online or call the Dentist in Sacramento, CA, at (916) 481-2001 to have a consultation with Dr. Talluri. We also serve areas including Sacramento 94203, Carmichael 95608, Arden-Arcade 95825, North Highlands 95660, and Citrus Heights 95621.