Everything You Need To Know About Invisalign Aligners
Posted by ARDEN DENTAL CARE on Aug 10 2022, 02:34 AM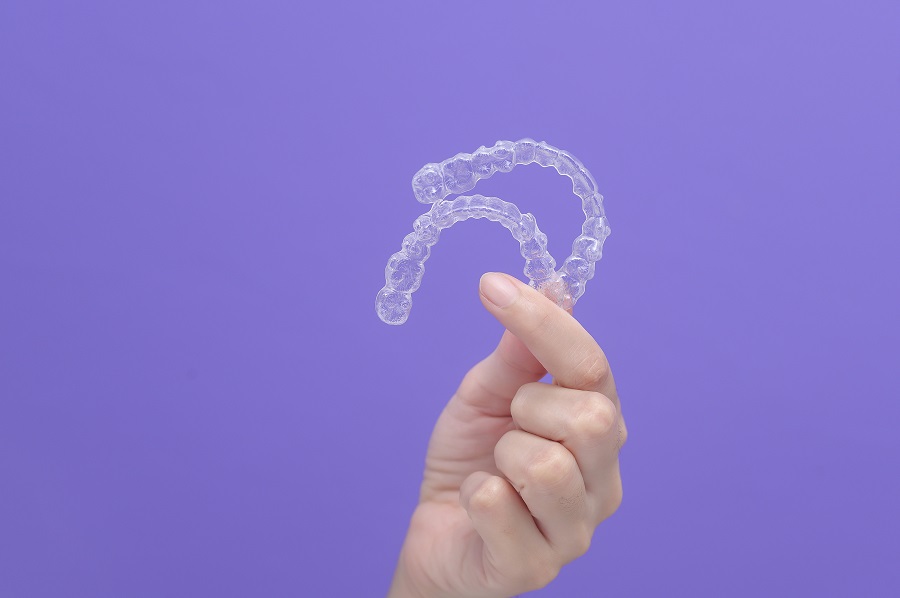 Invisalign is a convenient, nearly invisible way to straighten teeth using a series of clear, customized aligners. Invisalign aligners are clear and nearly invisible. Invisalign aligners are also removable, allowing patients to enjoy their favorite foods and brush and floss normally.
What Do Invisalign in Sacramento: 94203 Correct?
The following issues can be addressed by Invisalign aligners in Sacramento: 94203, though it depends on the severity of the issue:
Crooked Teeth
Overbite
Underbite
Crossbite
Gaps in Teeth
Open Bite
Crowded Teeth
Invisalign Aligners in Carmichael: 95608 vs.Traditional Braces
Invisalign aligners are removable. Invisalign aligners in Carmichael: 95608 can be taken out to eat, allowing you to eat your favorite foods without restriction. Invisalign aligners also do not interfere with the maintenance of oral hygiene as they can be removed prior to brushing and flossing.
Invisalign aligners are also more comfortable than traditional braces. Invisalign is made from smooth plastic. The aligners fit snugly over a patient's teeth, creating a precise and comfortable fit. The aligners are custom-made for every patient, so they will feel comfortable as they are worn.
Invisalign is also discreet. Invisalign aligners are almost completely invisible when worn. They are made of clear plastic material, so they blend in with a patient's natural teeth.
The Invisalign Process In Arden-Arcade: 95825
Invisalign treatment in Arden-Arcade: 95825 consists of a series of custom-made, clear plastic aligners created just for your smile. These aligners will gradually shift your teeth into place, leaving you with a straighter smile. Invisalign aligners are removable, so you can easily brush and floss your teeth. Plus, the aligners are barely visible.
Before you pursue Invisalign, your orthodontist will do a complete evaluation to determine if it's the right choice for you. Invisalign may not be the best treatment for you if you've experienced significant bone/jaw loss, severe misalignment, or severe malocclusion (severe underbite, overbite, crossbite).
Your Invisalign journey in North Highlands: 95660 begins when you schedule your consultation. Your dentist will take x-rays, pictures, and impressions of your teeth. Next, your dentist will map out your treatment plan and create your series of custom aligners. The aligners will be designed to fit your mouth and will shift your teeth gradually over time. You will need to wear each set of aligners for two weeks, and your treatment time will vary depending on your individual case. Each aligner moves teeth using a series of precisely calibrated steps and shifts the teeth one step closer to the desired result.
Once your treatment is complete, your Invisalign dentist in North Highlands: 95660 will create custom retainers to hold your teeth in their new positions.
Is Invisalign In Citrus Heights: 95621 The Right Treatment For You?
Invisalign in Citrus Heights: 95621 is an alternative option to braces for correcting crowded teeth, crossbite, overbite, underbite, and gapped teeth. Invisalign aligners are also indicated for addressing crowded teeth, widely spaced teeth, rotated teeth, and a variety of other issues.
Please schedule an appointment online or call the Dentist in Sacramento, CA, at (916) 481-2001 to have a consultation with Dr. Talluri, and we will be happy to help.