Does Chewing Gum Harm Your Teeth?
Posted by ARDEN DENTAL CARE on Jul 7 2017, 11:12 AM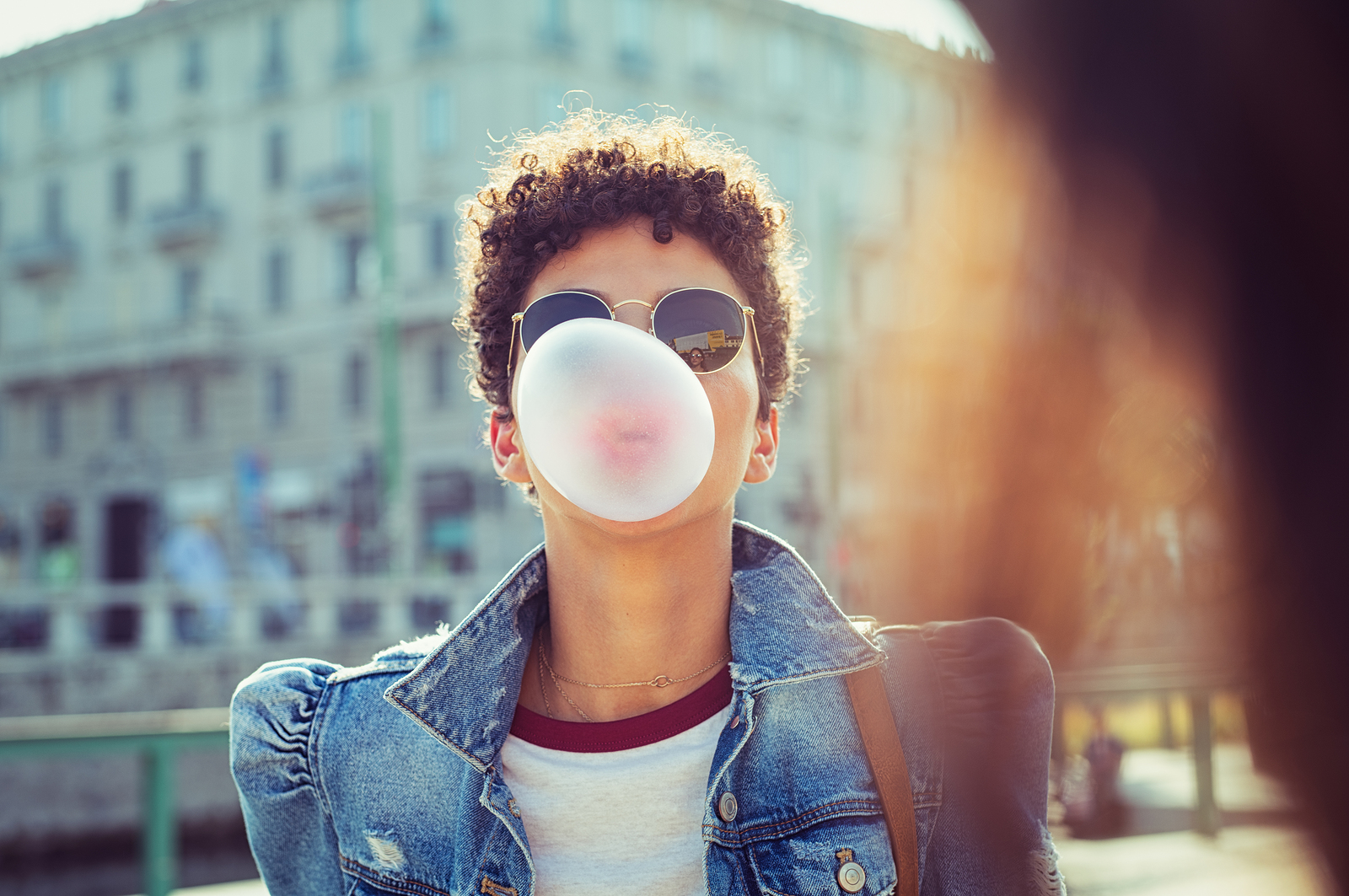 Chewing gum, in various forms, has been a worldwide trend since the 1800s. In the ancient days,  natural materials like the chewable sap of the sapodilla tree were widely used as chewing gums instead of what we use today.
Modern chewing gum has evolved and started taking its current form in the 1860s. Thomas Adams made chewing gums from various materials like boots, toys, and masks, added flavor, and made it into gum! The first flavors were Sour Orange and Black Liquorish.
When we think about whether chewing gum is good or detrimental to health, there are multiple viewpoints. Many people think that chewing gum is good for oral health. This partially holds true as chewing sugarless chewing gum can help reduce the risk of tooth decay and cavities. The Oral Health Foundation states that chewing sugar-free gum after meals increases the volume and flow of saliva in the mouth. This increased saliva flow helps clear away sugar and food, rinse away bacteria, and neutralize the acid in the mouth. Thus, chewing sugarless gum prevents tooth decay and cavities, adds calcium to the teeth, and strengthens enamel. 
However, chewing gums has some disadvantages as well. Artificial sweeteners in chewing gum can damage the teeth and cause headaches even if it doesn't contain sugar. Besides, if you have mercury fillings, chewing gum can cause the release of neurotoxin, which goes down into the bloodstream.
So, before buying chewing gum, ensure that you choose the right type. Look for the sugar-free option with an ADA Seal of Acceptance. Read the ingredients and choose the one with the right ingredients like Xylitol and casein phosphopeptide-amorphous calcium phosphate.  
For more information or to schedule an appointment with Dr. Michael Boyce, call us today at 916-481-2001.