Cosmetic dental procedures to give you a beautiful smile
Posted by Poornima Talluri on May 20 2022, 03:25 AM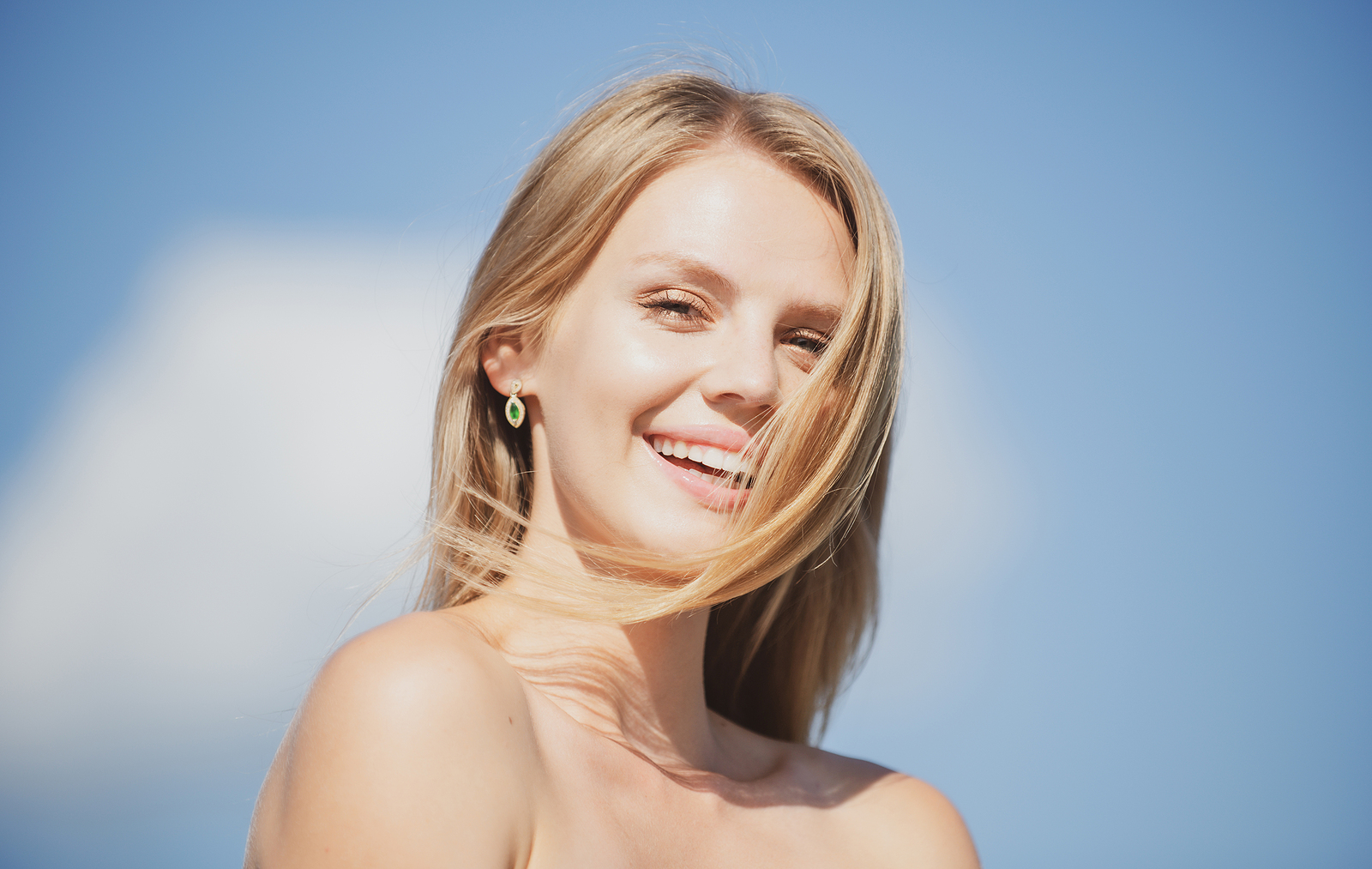 Worried about your chipped, cracked, discolored, or broken teeth? You are not alone. However, with advancements in cosmetic dentistry, you can easily address them and have the beautiful smile of your dreams. 
Cosmetic dentistry includes all dental procedures that enhance the appearance (aesthetics) of teeth, gums, and/or bites. Cosmetic dentistry includes procedures like teeth whitening, dental bonding, porcelain veneers, composite fillings, dental implants, gum contouring, and smile makeovers.
Major cosmetic dentistry procedures to treat dental deformities and result in a beautiful smile
Professional teeth whitening is a safe and effective way to freshen up your smile. Your dentist can perform an in-office procedure or provide you with a take-home kit for at-home use. Either way, you'll get a dazzling, bright smile in just a matter of weeks.
Composite bonding is designed to permanently fix the appearance of minor imperfections in your smile. The composite resin used for bonding is matched to your natural tooth color, so your restorations will blend in seamlessly with your surrounding teeth.
Dental implants are a special form of restoration that creates a prosthetic tooth to take the place of a missing tooth. They are implanted into the jawbone, so they can create a durable, long-lasting tooth that looks and feels natural. Dental implants can also be used to support a dental bridge or a denture.
Porcelain veneers are a cosmetic dental procedure that can transform your smile by covering up your dental flaws. Veneers resemble natural teeth and can give you a smile you have always wanted. Veneers can be used to whiten teeth, close gaps, and even straighten teeth.
A dental crown is a cap that is placed over a tooth to improve its appearance or strengthen it. The crown covers the entire visible portion of your tooth, including the part above the gum line.
A tooth that is cracked, broken, or worn down may be repaired with a crown. A crown is often used after a root canal treatment if the tooth is too weak to hold on by itself.
Cosmetic dentistry can give you a smile you'll be proud to show off. If you have crooked, misaligned teeth, orthodontic braces or Invisalign aligners can correct the issues and give you straight teeth.
Dental bridges are one form of dental restoration that can fill in the gap left by a missing tooth or teeth. You can think of a dental bridge as a replacement tooth that is made up of two dental crowns attached together. These dental crowns are cemented to the teeth adjacent to the gap. Once in place, the bridge will fill in your smile and prevent your remaining teeth from shifting out of place.
Dental fillings restore teeth that have been damaged by decay, cavities, or fractures. The dentist will drill out the decay from the tooth. Then, they will fill the tooth with the filling material. Many patients choose white fillings for aesthetic reasons.
When you're missing teeth, your facial muscles can sag, and your jawbone can recede. This not only affects your appearance but can make it more difficult to eat and speak. Dentures help to restore your mouth to its natural beauty and health, as well as give you a beautiful smile.
Do you want to enjoy the life-changing benefits of cosmetic dentistry? Please book an appointment with Arden Dental Care Dentists at (916) 481-2001. Or come to our office at 1832 Avondale Ave Ste 1, Sacramento, CA 95825.