Why more Adults are Straightening their Teeth with Invisalign
Posted by ARDEN DENTAL CARE on Apr 29 2019, 11:44 PM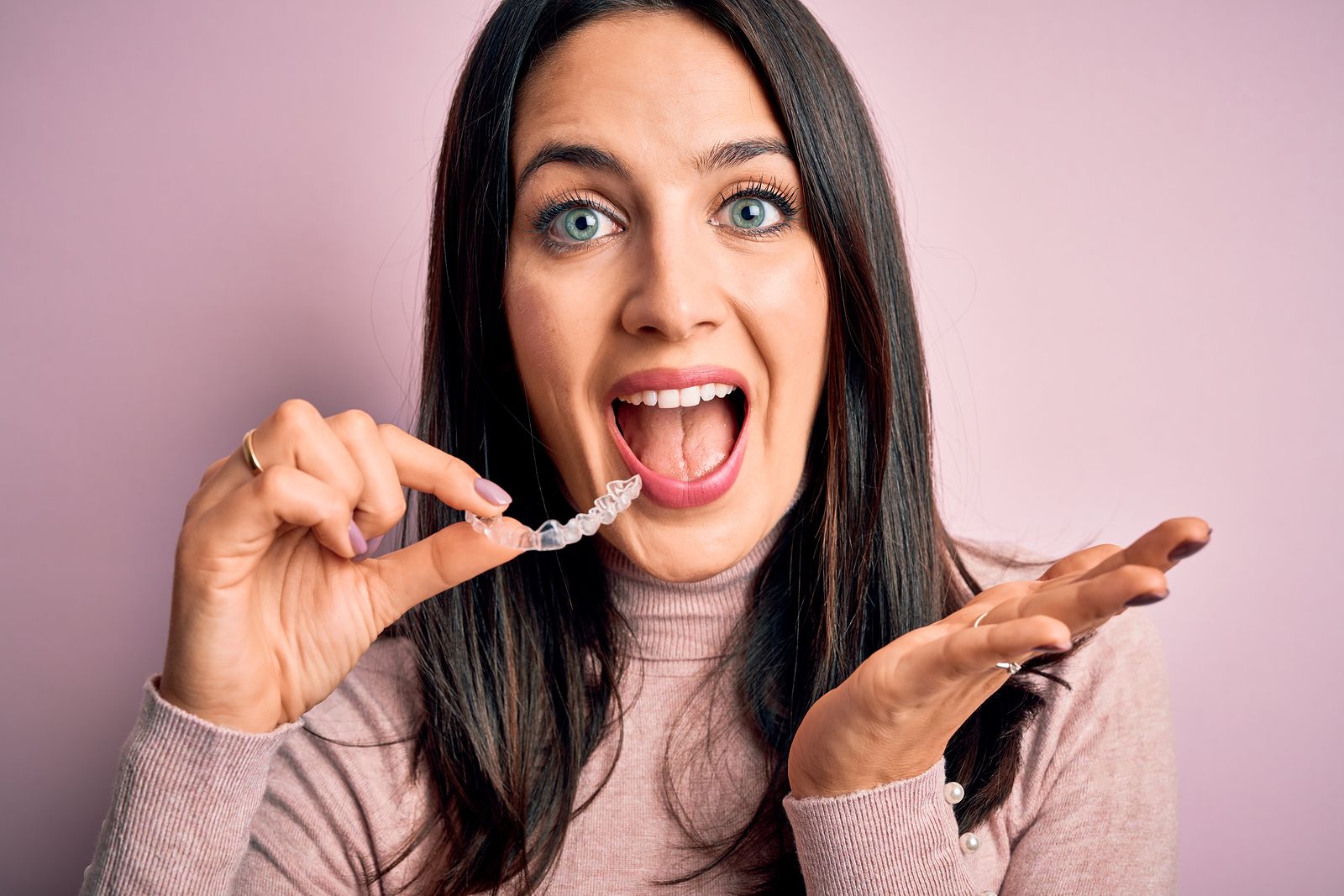 Crooked and misaligned teeth are not only a cosmetic concern, but they also create significant problems in oral hygiene maintenance, and even during eating and speech. In the past, just teenagers used to undergo orthodontic treatment for getting their teeth straightened. However, this trend is changing now. According to the American Association of Orthodontics, one in every five orthodontic patients is above the age of 18. So, why is an increasing number of adults seeking orthodontic treatment? There may be many factors involved. Let's take a look at them.
1. Oral Health is Improving
As oral health standards have remarkably improved throughout the globe, an increasing number of people are retaining their teeth in adult life. As a result, they are now more concerned about their facial esthetics and appearance. That is why adults are also keen to improve their smile with orthodontic treatment.
2. Esthetics is of Prime Importance
More US adults now realize that a beautiful smile can open many doors for them. According to a survey, 70% of the Americans believe that by just improving their facial esthetics and smile, they can boost their confidence and self-esteem. The study also highlighted that when adults feel more confident due to their improved smile and appearance, they are perceived by other people as being happier, more attractive, successful and smarter. Interestingly, about 8 out of every ten respondents agreed that getting their teeth straightened was one of the most effective methods to improve their smile and boost their confidence.
3. Simpler Options are now Available
Previously, dentists used only metal braces for correcting tooth misalignment in teenagers or adults. As a result, many adult patients used to shy away from this treatment just because it was not very comfortable and convenient to use. However, with the advent of superior alternative orthodontic treatment options, many adult patients are once again considering improving their smile and appearance by undergoing orthodontic treatment.
Why Adult Patients Choose Invisalign
Adult patients prefer Invisalign for orthodontic treatment over metal braces. Here are a few reasons why:
Invisalign Aligners are Invisible – the Invisalign aligners are made from a patented transparent polymer, which makes them virtually invisible during speech or smile. Many adults previously did not prefer metal braces because of their unaesthetic appearance, as they did not want to go for a meeting or an important presentation with their braces being visible. However, Invisalign has completely changed the game. Adult professionals can now continue with their daily life activities without any notice that they are wearing orthodontic aligners!
Invisalign Aligners are Convenient– it is a well-known fact that braces are quite uncomfortable to wear as they tend to injure the oral soft tissues while eating or speaking. This problem was a no-go for many adults, who generally tend to prefer convenience over other aspects of orthodontic treatment. This issue has been resolved with Invisalign. The Invisalign aligners can be easily removed whenever you need to eat anything. Therefore, you won't have any problem enjoying all your favorite foods.
Invisalign Aligners Boost Confidence – unlike the aligners, Invisalign aligners are virtually invisible, and they don't affect facial esthetics. As a result, adult patients who wear Invisalign can speak with confidence, whether on a date, a social gathering or an official event, without having to worry about showing their orthodontic prosthesis.
Fewer Visits Required– most of the adult orthodontic patients are professionals who are very busy in their lives. Naturally, they cannot afford to visit their orthodontist after each month if they wear braces. Invisalign aligners have eliminated this problem since fewer visits are required. Your dentists will give you a complete set of aligners that you will replace every 14 days. You only need to come in for a visit after 6-8 weeks. So, Invisalign suits better for adult patients.
Improved Oral Hygiene – the need for optimal oral hygiene maintenance becomes even more critical in adult patients. In the case of braces, despite optimal oral hygiene measures, food can remain stuck to the brackets, thereby increasing the chances of teeth cavities and gum inflammation. On the other hand, the Invisalign aligners can be easily removed during eating, and during brushing or flossing. As a result, they offer superior oral hygiene maintenance in comparison to the fixed braces.

No doubt the ideal age for undergoing orthodontic treatment is during the teenage. However, thanks to modern dentistry, you can get your teeth straightened at any age. If you have crooked or misaligned teeth that are ruining your facial esthetics and smile, then Invisalign aligners are an excellent option. Visit your Invisalign dentist today to discuss your options.
Happy smiling!