Say Hello to a Brand New Smile With Invisalign!
Posted by ARDEN DENTAL CARE on Jul 13 2021, 11:04 AM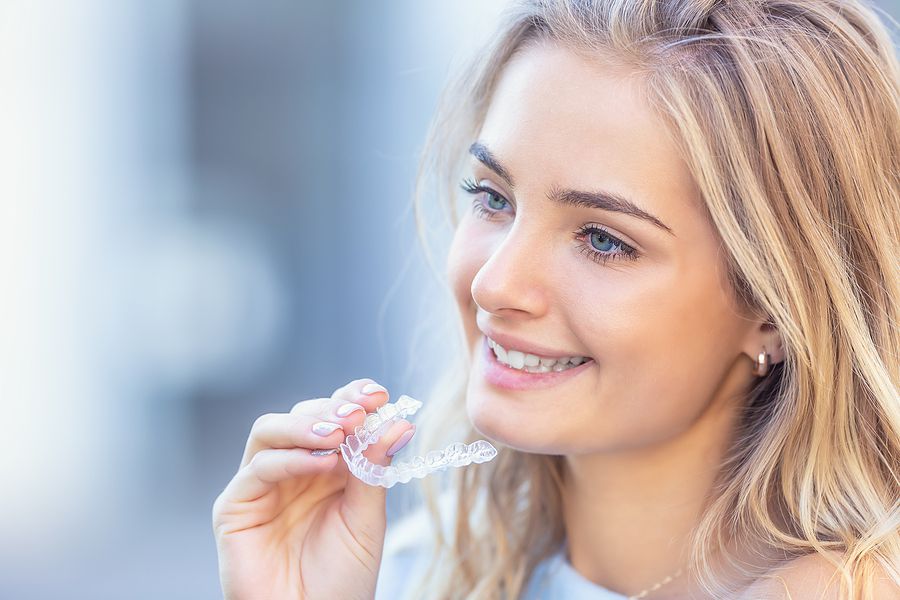 Are you considering options to resolve your teeth alignment or bite-related issues? If so, you must have come across or heard about Invisalign. 
Invisalign is the most sought-after clear aligner on the market right now. Since receiving the Federal Drug Administration approval in 1998, this orthodontic device has helped revamp millions of smiles.
At Arden Dental Care in Sacramento, California, our dentist Dr. Poornima Talluri dedicates her career to enriching your smile using state-of-the-art technology and practices like Invisalign. 
Read on to learn what Invisalign is and how the treatment works. 
What Is Invisalign?
Also known as invisible aligners, Invisalign is a form of clear aligners that straighten your teeth without using metal wires or brackets.
Instead, these revolutionary braces are made of purpose-built, flexible, and patented thermoplastic called SmartTrack. They are thin, fit comfortably on your teeth, and allow you to smile to your heart's content because they are almost unnoticeable.
Invisalign trays distinguish themselves from traditional counterparts by being virtually invisible, so much so people may not even realize you're wearing them. Another major advantage of Invisalign is that you can remove them to eat, drink, brush, or for special occasions.
How Does the Invisalign Treatment Process Work?
Your Invisalign treatment begins when you come in for a consultation with Dr. Talluri. Our dentist will evaluate your smile and devise a tailor-made digital treatment plan that shows what your smile could look like after the treatment.
Once you agree to go ahead with the procedure, you will receive a set of aligners that you will need to wear for 20-22 hours every day for the duration of the treatment. 
Dr. Talluri will provide a new set of aligners every 1 or 2 weeks for about 12 to 18 months until you achieve your desired smile. 
Am I a Right Fit For Invisalign Treatment?
All adults and teens can receive Invisalign treatment to fix their alignment or bite issues. The only prerequisite is they need to have healthy teeth with no gum issues.
As an Invisalign-certified dentist, Dr. Talluri has helped dozens of patients achieve a new smile. If you're looking to improve your smile, schedule an appointment with us right away by calling (916) 481-2001 or visiting our office at 1832 Avondale Ave Ste 1, Sacramento, CA 95825, from Monday to Thursday.