Meet the Dentist: Dr. Poornima Talluri
Posted by ARDEN DENTAL CARE on Nov 20 2019, 10:02 PM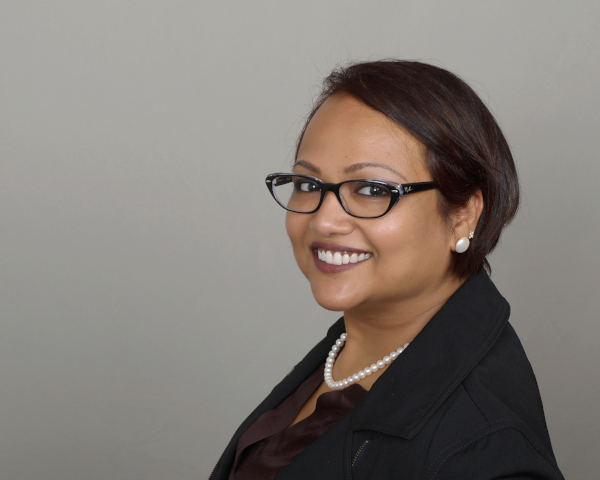 Just like a car cannot run smoothly without a good engine, a dental practice cannot prosper and offer high-quality services to its patients without a good, caring and qualified dentist. When choosing a dental practice for your family, not only is the qualification and experience important, but it is also essential to choose a dentist who is gentle and caring and treats them like family. Unfortunately, it is quite difficult to find all these qualities in a dentist. But if you're living in or around Sacramento CA, then you're in luck! Walk into Arden Dental Care, and you will learn the true meaning of a family dental practice.
For our dentist, Dr. Poornima Talluri, all her patients are a part of a large, happy and smiling family. She does not believe in only treating dental problems, but also makes sure that each of her patients wears a healthy, lasting and beautiful smile. Dr. Talluri is a graduate of the University of California, San Francisco (UCSF), and a trained and board-certified General and Cosmetic dentist. In addition to graduating from one of the world's top universities for dentistry, she provided over a dozen years of highly skillful, compassionate dental care to thousands of patients in California.
Dr. Talluri is passionate about practicing dentistry as both a science and an art. Owing to her vast experience and the numerous clinical training courses she regularly undertakes, Dr. Poornima performs complex dental procedures such as full mouth reconstruction, replacement of missing teeth with multiple unit bridges, cosmetic tooth restoration with veneers, etc. She actively attends dental seminars, continuing education courses, study groups, and other specialized events to keep herself up to date on the latest advancements and best practices in dentistry. She has the honor of being professionally affiliated with various prestigious dental organizations such as the American Dental Association (ADA), California Dental Association (CDA), Academy of General Dentistry (AGD) and Sacramento District Dental Society (SDDS), which speaks highly of her clinical skills and commitment to her profession.
Dr. Talluri has recently taken ownership of Arden Dental Care. However, the residents of Sacramento CA and neighboring areas can rest assured that this change of management will be a positive step, as it will bring in a new era of dental care in the region. The new management, under the supervision of Dr. Talluri, will continue to provide high-quality dental services at affordable rates, in addition to offering a comfortable, friendly and relaxing environment for your family.
Whether you need restoration of a chipped or crooked tooth or a complete smile makeover, Arden Dental Care provides all services for you and your entire family. Dr. Talluri also feels that most patients avoid dental treatment just because they are afraid of visiting the dentist's office. As a result, such patients would rather bear the agony of a toothache, instead of stepping foot into the dentist's office. Therefore, Dr. Talluri has specifically designed a welcoming and soothing environment for all the patients, especially for the apprehensive and frightened patients, so that they can relax while we look after their dental health.
In addition to general dental treatment, Dr. Talluri also believes that prevention should always be prioritized over the treatment of dental treatment so she is sure to arrange patient and parental counseling regarding best dental care practices to ensure optimal oral health.
Apart from her busy schedule as a dentist, Dr. Talluri is also a super-mom. Whenever possible, she likes to spend quality time with her husband and eight-year-old daughter. Her include traveling, reading, cooking, gardening and sports.
If you're looking for the best dentist in Sacramento, CA , then Arden Dental Careshould be your first choice. Book an appointment with Dr. Talluri and take the first step towards a confident, healthy and lasting smile.