Professional Teeth Whitening vs. At-Home Teeth Whitening
Posted by ARDEN DENTAL CARE on Jun 8 2022, 07:25 AM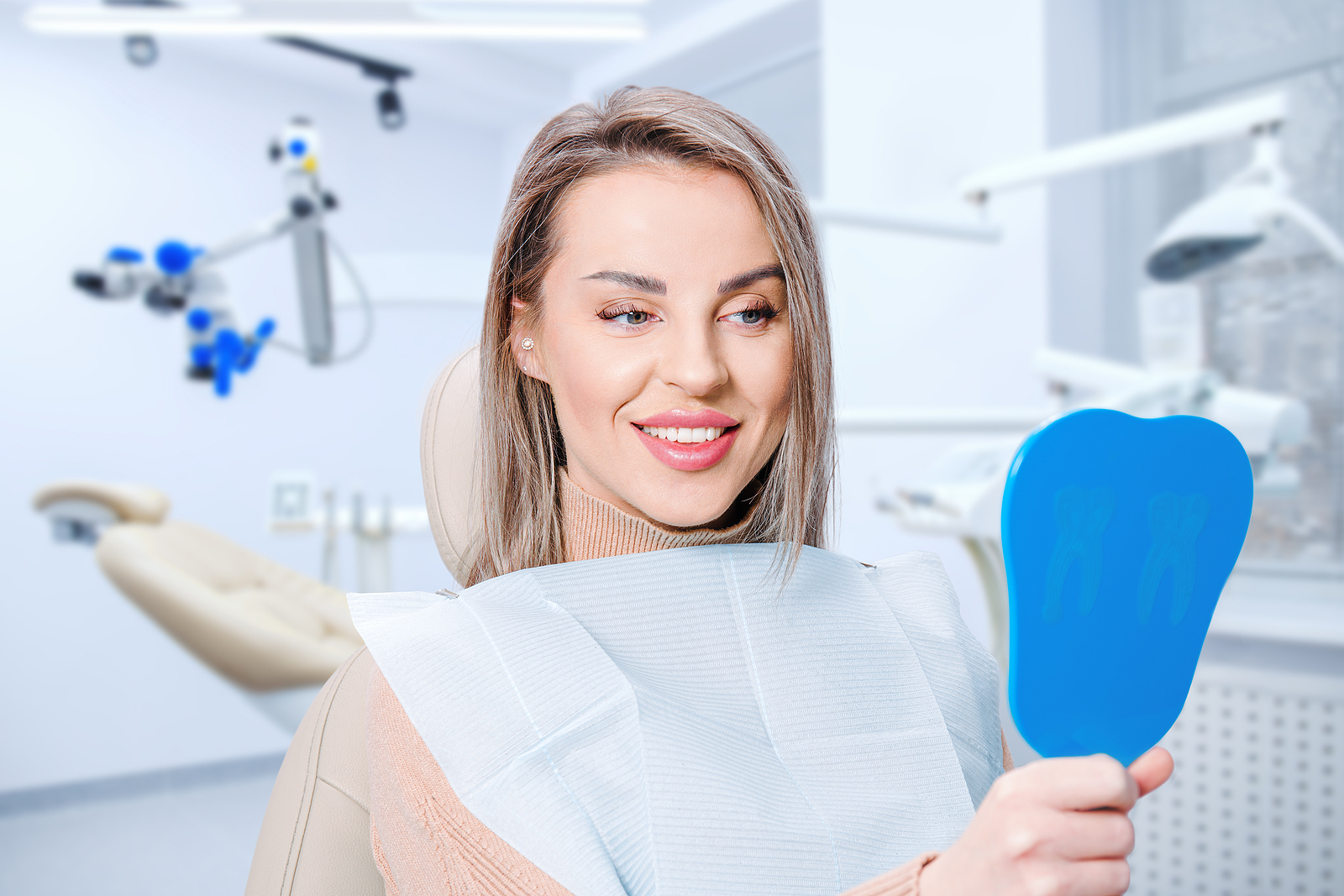 Teeth whitening is a cosmetic procedure that removes stains and discolorations from teeth. There are two kinds of whitening procedures: in-office whitening and at-home whitening.
In-Office Professional Teeth Whitening in Sacramento: 94203
In-office whitening offers a quick, effective, safe, and convenient way to boost the appearance of your smile. In-office whitening uses hydrogen peroxide gel, which is applied to the surface of your teeth. The gel is "activated" by your dental professional with a special light. This causes the hydrogen peroxide in the gel to break down ("bleach") the stains on your teeth.
Advantages of In-Office Professional Teeth Whitening in Carmichael: 95608
Professional teeth whitening uses stronger whitening agents. As a result, professional whitening offers more effective results than at-home whitening.
Some at-home teeth whitening products only work for teeth that are yellow or brown. Professional teeth whitening, on the other hand, can also target stains that at-home whitening kits can't.
In-office whitening transforms your teeth more quickly and effectively. The procedure typically takes less than an hour, and you will see immediate results.
Your dentist can better control the amount of whitening you receive, which ensures that your teeth aren't damaged in the process.
Since the process is performed under the direct supervision of a dental expert, they are safer. 
Since professional teeth whitening solution is more potent, it can penetrate deeper below the tooth surface and offer long-lasting results than at-home teeth whitening methods.
Take-Home Teeth Whitening Trays In Arden-Arcade: 95825 
If you would rather whiten in the comfort of your own home, take-home whitening trays are a great choice. Take-home teeth whitening trays are custom-made by your dentist to fit your teeth and allow you to whiten your teeth in your own time. The trays are worn either twice a day or overnight, depending on the whitening agent used. Take-home trays offer patients more flexibility and control over the whitening process.
Advantages of Take-Home Teeth Whitening Trays In North Highlands: 95660 
Take-home whitening trays are more affordable than in-office whitening treatments. 
Take-home whitening trays are easy to use - you simply place your custom-fitted whitening trays over your teeth, apply the whitening gel, and sit back and relax while the product goes to work.
Whitening trays also allow you to whiten your teeth in the comfort of your own home. Patients can whiten their teeth without spending their time at the dental office.
At Arden Dental Care, our dentists in Citrus Heights: 95621 want patients to have healthy, white teeth, which is why we offer both in-house professional teeth whitening and take-home whitening trays. Both options have their advantages and work extremely well, and can produce beautiful, long-lasting results. Our dentists can understand your dental goals and help you choose the one that is best for you based on your goals and preferences. 
If you are looking for teeth whitening experts, look no further. Book an appointment at Arden Dental Care at 1832 Avondale Ave Ste 1, Sacramento, CA 95825. Or you can call us at (916) 481-2001.