If My Gums Bleed, Should I Stop Flossing?
Posted by ARDEN DENTAL CARE on Jul 24 2015, 10:19 AM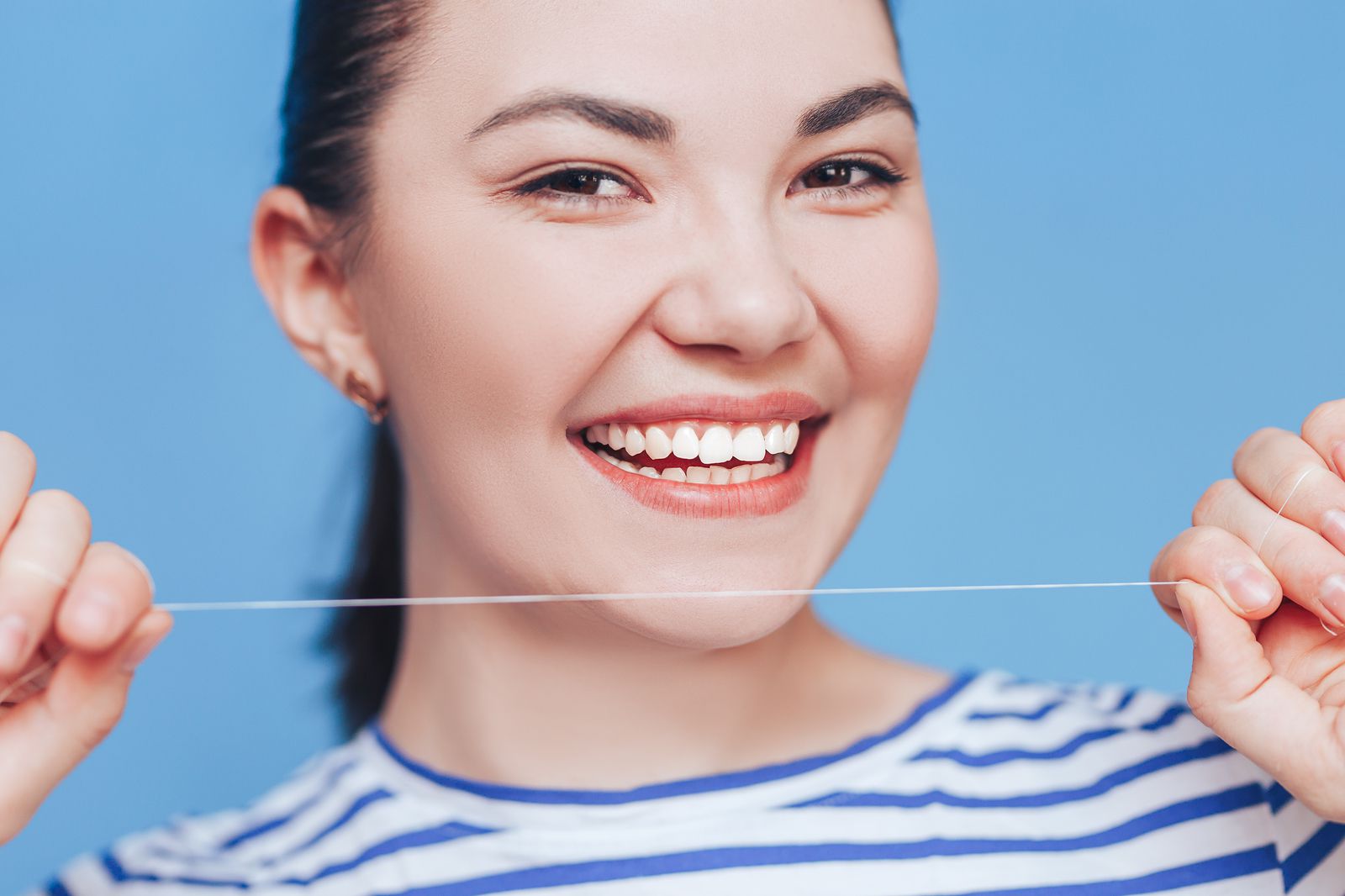 No! Bleeding is probably a sign that you need to clean your teeth and gums more thoroughly – not leave them alone. It is impossible to clean effectively between teeth without using floss or an interdental brush.
If you have never flossed before, your gums might bleed the first few times you use floss. The bleeding may be due to detrimental gum inflammation, the beginnings of gum disease. Keep flossing gently and the bleeding ordinarily stops within a week or two.
Gingivitis (gum disease) and the more advanced periodontal disease is extremely common in California and around the country. The Centers for Disease Control and Prevention (CDC) estimates that half of the American adults aged 30 and over has periodontal disease. https://www.perio.org/consumer/cdc-study.htm
If you don't make flossing a habit, and your gums are sore, swollen and tender, you probably have gum disease. The good news is that, unlike tooth decay, gum disease can be reversed with improved oral hygiene.
It is important to correctly use dental floss to remove plaque and food particles from between the teeth:
Cut a length of floss about 18 inches long.
Securely wind each end around your middle fingers.
Take hold of the floss with your forefinger and thumb leaving about two inches to work with.
Thread the floss between two teeth.
Hold the floss tightly against the side of the tooth and move it up and away from the gumline. You want to clean the space between the tooth and gum without pulling more gum tissue away, so it's critical to scrape up and out of the pocket.
Move the floss around the tooth to clean every surface – especially those that your brush can't reach. As you use a section of floss, unwind from one hand to access a clean piece. With 18 inches, you should have enough to provide a clean section for every tooth. If you run out, that's okay. Just toss the used piece and cut a new one.
Some people find it easier to start on one end on the upper teeth and clean each gap one by one until they reach the end on the opposite side. Then repeat for the bottom row. Whatever system you decide on, make sure you clean around every tooth, including the back surfaces of the last molars.
What if you continue flossing for a few weeks and still see bleeding? Call Arden Dental Care – Michael S. Boyce DDS at 916-481-2001 to schedule a beneficial consultation. Michael Boyce, DDS, will do a thorough examination to determine the cause of the bleeding.
At Arden Dental Care – Michael S. Boyce DDS, our goal is to help patients maintain healthy teeth and gums. Our dental hygienists not only carry out the most thorough dental cleanings, but they also educate patients on proper brushing and flossing. If you have a child who needs extra help learning how to brush and floss correctly, schedule an appointment with our Arden Dental Care – Michael S. Boyce DDS child-friendly team.
Some patients have perfectly healthy teeth and gums but are not happy with their smile due to cosmetic troubles. If you are unhappy with your smile, talk to us today at 916-481-2001.
We offer state-of-the-art cosmetic dental procedures including teeth whitening, porcelain veneers, dental crowns, inlays/onlays, and tooth-colored filling replacement. Ask us about oral sedation options if you need help relaxing during dental treatment. You can depend on us to maintain the highest standard of safety and sterility at Arden Dental Care – Michael S. Boyce DDS.